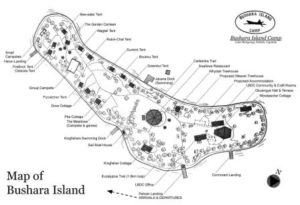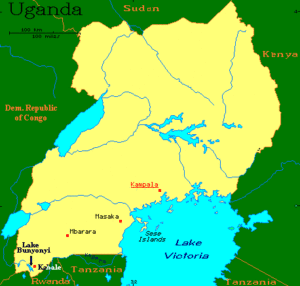 Travel Options, Rates, & Maps
Bushara Island is located on Lake Bunyonyi 8km from the town of Kabale in the south-western tip of Uganda. 
Please view this map for location and details!
For those in need of transportation, special hire taxis are readily available from Kabale town to Lake Bunyonyi for 25,000/= each way. It is a good idea to book return travel before departing for the lake, as taxis from the lake are scarce.
Transportation from Kabale or the Rwandan border can also be arranged through Bushara upon request.
Transport from the shore of Lake Bunyonyi to Bushara Island can be arranged at Bushara's lakeside hut. Our staff can transport you by motorboat for 20,000/= one way (per boat, up to 17 people), or you can take a dugout canoe for about 5000/= per person (ask for a member of the Lake Bunyonyi Canoe Driver's Association). Lake travel takes about 15 minutes in the motorboat and about 40 minutes in a dugout canoe.
Landing Fees
Day visitors (per person): 1000/=

Nationals (per person): 500/=
Boat transport
Motorboat, one way: 20,000/= per boat

Dug-out canoe: 5000/= per person

Secured parking: 1500/= per night
Parking and boat transport are included for guests staying in accommodation (excluding those camping or staying in our dormitories)